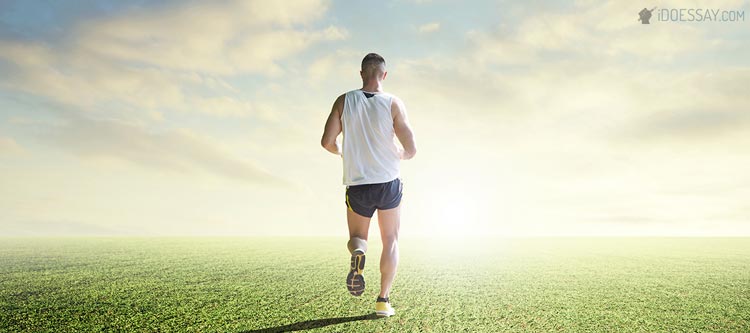 Creative way is the fastest, the most comfortable and, what is more important, the most interesting method of getting done with your problems.
Do Not Be Afraid of Limits
Design is all about turning limits into possibilities. This way of thinking helps you to avoid cliches and to experiment with any formats.
When one Japanese stylist was creating a new collection for traveling, he payed attention to pleats which are one of the biggest evils and limits for traveling. He turned them into the element of special fabric. The clothes items from his new collection do not need to be ironed, are perfect for packing and suit everyone. That is how he converted the limits into the possibilities.
Think about the limits you have in your life. Can you see them as a possibility? This will be a starting point of your creating process.
Collect the Ideas
You are surrounded by thousands of people, things and phenomena, which can help solve any problems. The vital part is to formulate the right question and to find an answer on time. Sometimes solutions may acquire the most unexpected form.
For example, one time Steve Jobs confessed that the idea of magnetic joint for a MacBook charger came to him because of Japanese rice-cooking machines. The problem was the same: you do not want your cooking machine or your MacBook to fall on the floor after someone accidentally pulls the cord. That is how famous MagSafe joint appeared. It is a powerful skill to differ the idea from the context and to apply it in another sphere.
Use the Imagination
Experiment all the time and try to take a look on the things from the different point of view. Let us take, for example, such an ordinary thing like chicken soup. What do you think about this dish? Too traditional? Not vegetarian? Can not be used as a quick bite? Let us change something in it and see what will happen.
What if we replace chicken with tofu, exclude noodles, add cabbage and pepper to taste... and then make a cream-soup? Also, who said that the soup should be warm? What if we freeze it? How to eat it then? What if we put there a stick, like in ice-cream? It will become an ice-soup. This natural process of switching from a noodle soup to ice-soup is the gist of a creative process. Ask yourself as many questions as you can. Look for answers and bring what you thought about into life. You will never know which awesome inventions your imagination can lead you to.
Be creative! Do not let limits reduce the level of your life joy.